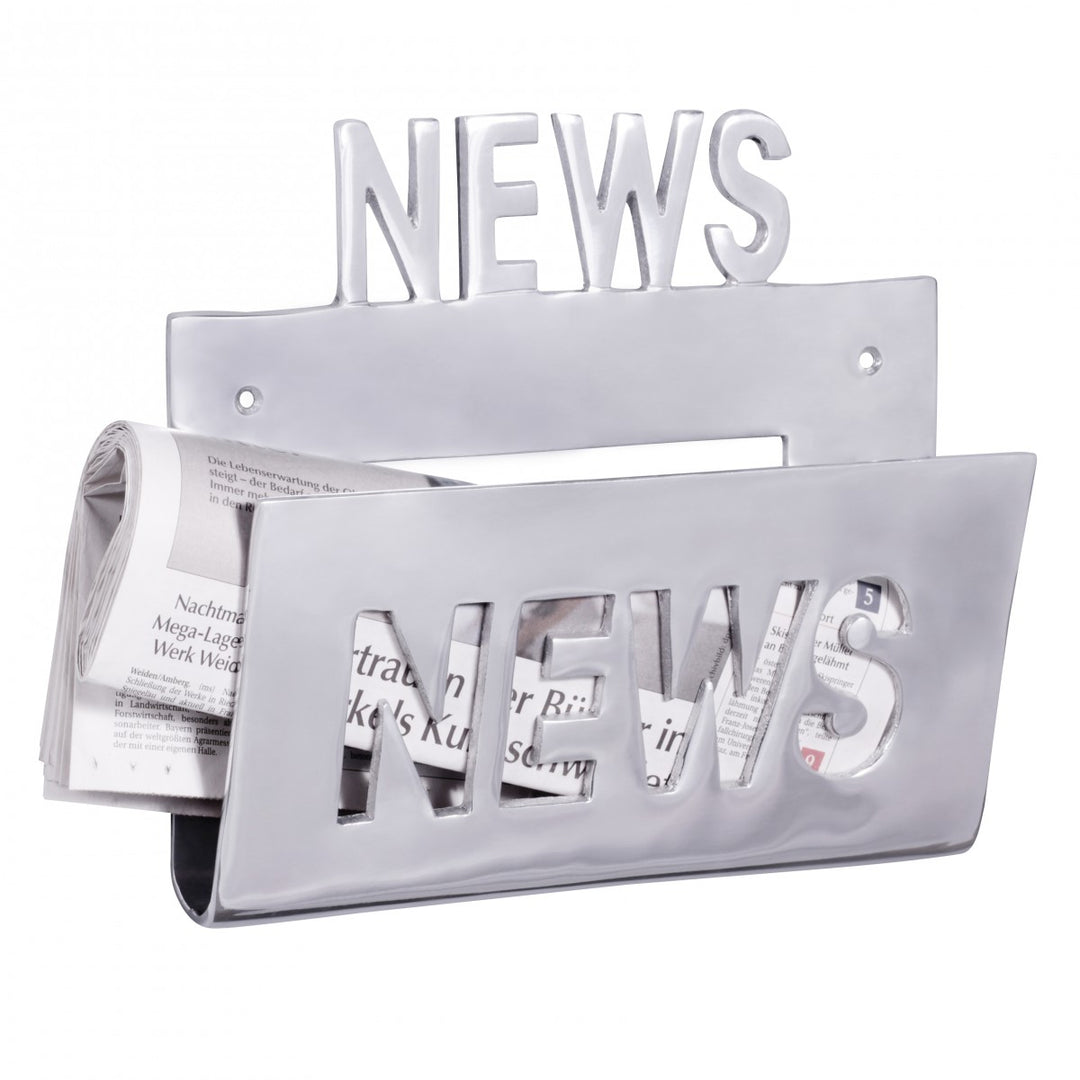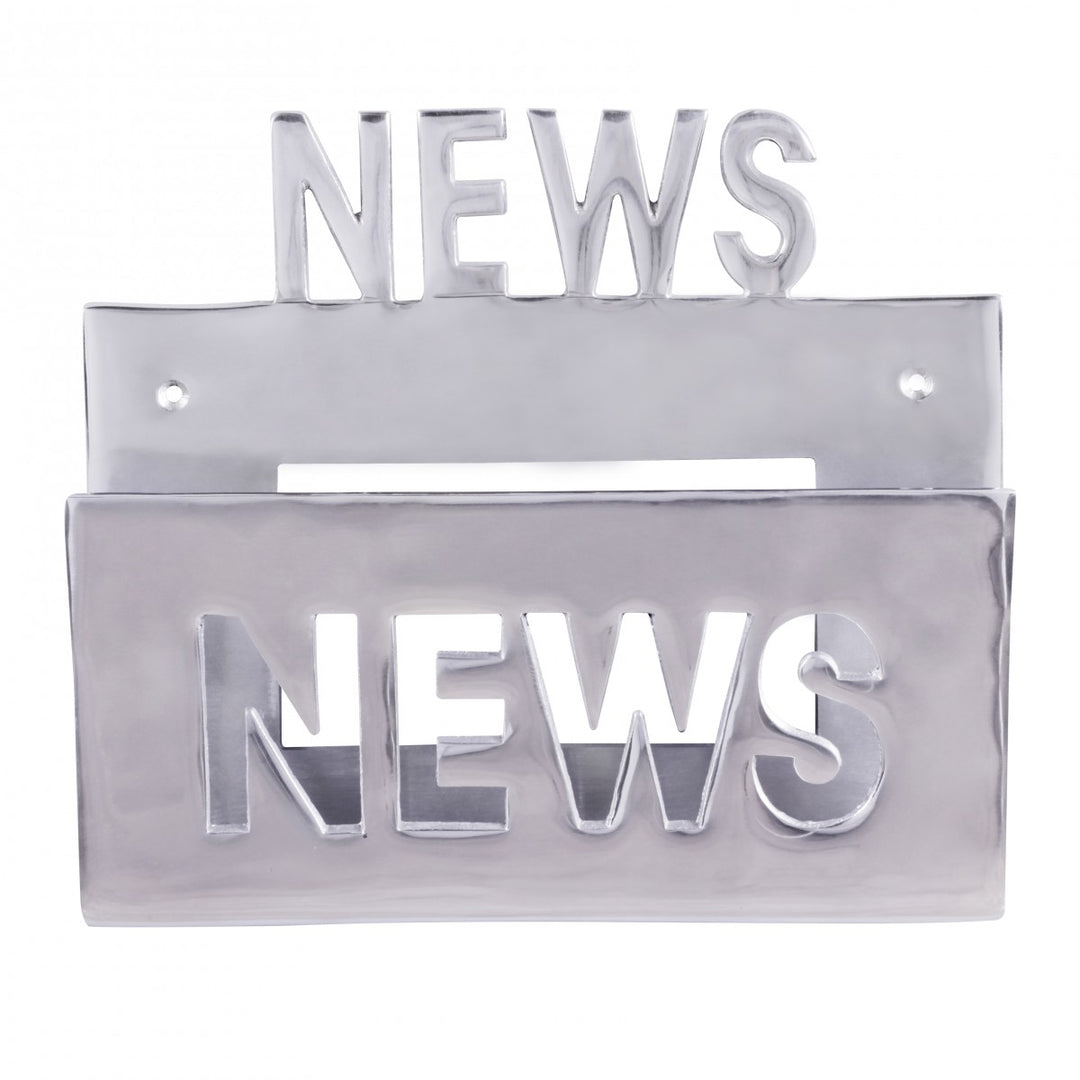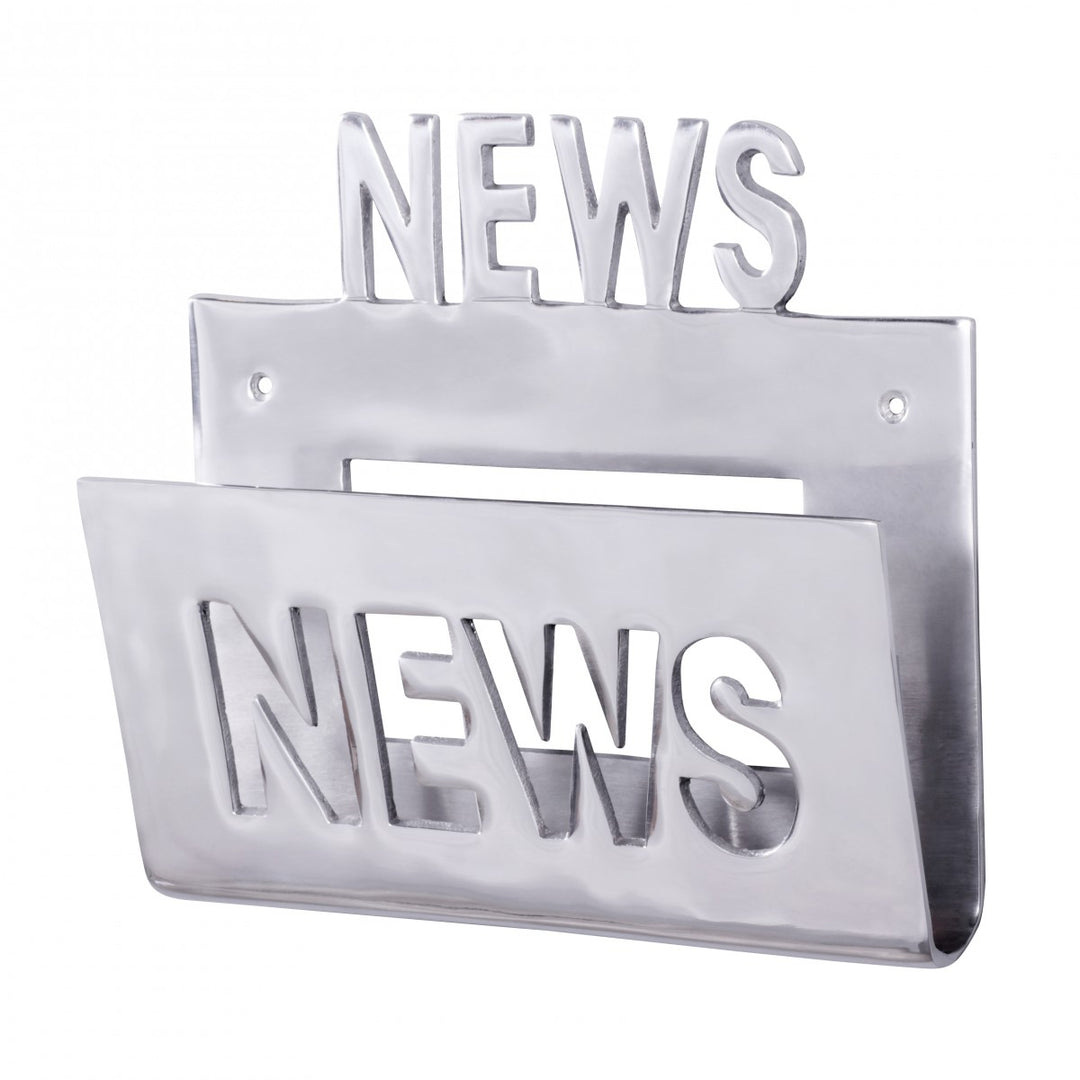 Aluminium Zeitungshalter "News", stilvolles Wandelement, 30x27 cm, großes Ablagefach, optisch ansprechend und praktisch - KADIMA DESIGN
Regular price
€6126
€61,26
Sale price
€5513
€55,13
Tax included.
1-2 Werktage.

Free DE delivery
Safe installment & Invoice purchase
Highlights
Aluminium Zeitungshalter mit Schriftzug "News" * optisch ansprechendes Highlight für jede Wandgestaltung.
Hochwertige Handarbeit und individuelles Design machen jeden Artikel zu einem Unikat.
Großes Ablagefach bietet ausreichend Platz für Zeitschriften und Zeitungen.
Größe: H 27 cm, B 30 cm, Ablagefachtiefe 7 cm * optimal für eine ordentliche Aufbewahrung von Druckerzeugnissen.
Silberfarbenes Material bringt moderne Eleganz in jeden Raum.
Der KADIMA DESIGN Zeitungsständer ist ein dekorativer Zeitungshalter aus Aluminium, der mit dem Schriftzug "News" ein optisches Highlight für jede Wandgestaltung bildet. Mit seiner hochwertigen Verarbeitung und individuellem Design wird jeder Artikel zu einem Unikat.
Das große Ablagefach bietet ausreichend Platz für Zeitschriften und Zeitungen, sodass sie ordentlich aufbewahrt werden können. Die Abmessungen von 27 cm Höhe, 30 cm Breite und 7 cm Tiefe sind optimal für eine praktische Aufbewahrung von Druckerzeugnissen.
Wer auf der Suche nach einem stilvollen und eleganten Raumelement ist, wird vom silberfarbenen Material begeistert sein. Es bringt moderne Eleganz und einen Hauch von Luxus in jeden Raum.
Mit einer Handarbeit in höchster Qualität wird jeder Zeitungshalter von KADIMA DESIGN mit viel Liebe zum Detail gefertigt. Dadurch entsteht ein besonderes Produkt, das zudem bereits mit Löchern für die Wandhalterung ausgestattet ist und somit sofort montiert werden kann.
Der Zeitungshalter wird montiert geliefert, sodass kein Aufbau erforderlich ist. Das Montagematerial ist nicht im Lieferumfang enthalten, da es von der individuellen Wandbeschaffenheit abhängt. Die Lieferung erfolgt ohne Dekoration, um den Fokus auf das elegante Design des Zeitungshalters zu legen.
Living Space
Wohnzimmer , Flur
Delivery condition
Montiert
Our shipping partners deliver your orders to your home quickly and securely, free of charge. We have no minimum order quantity or minimum order value!

Our shipping partners are internationally renowned logistics companies such as UPS, DPD and GLS.

For goods that cannot be delivered by courier due to size or weight, your orders will be delivered by courier "free to the curb". The forwarding agent will contact you directly for a delivery date of your choice.

"Free curb" means that the forwarding company will unload the goods from the vehicle, but will not carry them further to the home or business premises. Delivery is therefore made to the curb or sidewalk of the delivery address you specified when ordering. All other transport routes take place in consultation and at the discretion of the forwarding agent or must be agreed in advance with the forwarding company, which may result in additional costs. As a buyer, you should ensure in advance that there are enough people on site when the goods are delivered.